Automatic Fare Collection (AFC) System
Automatic Fare Collection (AFC) system are deployed in public transit network, to allow collection of fare through the use of stored value smart cards by passengers. By the automation of this important function "fare collection', the operators are able to reduce total cost of ownership and increase profitability.
Prodigy is a supplier of hardware electronics required for the implementation of a Automatic Fare Collection System.
AFC devices developed by Prodigy include
Bus Card Processor (BCP)
Bus Controller Unit (BCU)
Portable Ticketing and Inspection Device (PTID)
To know more about these products, click here.
Typical implementation of "Automatic Fare Collection" system using AFC devices from Prodigy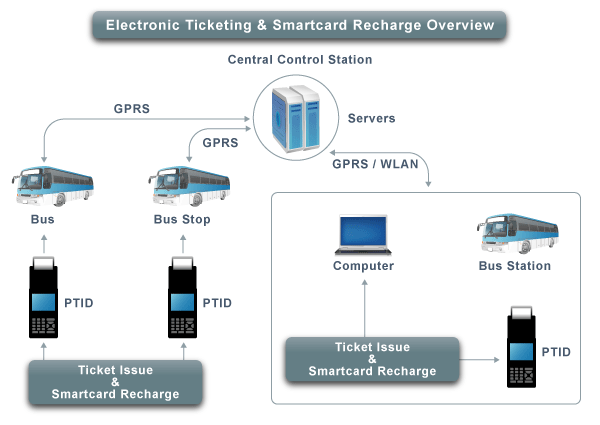 Passenger Information System Overview